Welcome back to my blog (or welcome if you are new here)!
Today we have a guest post for you by Kaelyn from Kaelyn's Life and Stuffed Stories! Kaelyn was one of the winners of my Double Virtual Giveaway! Congrats again Kaelyn for winning! Be sure you go check out her blogs!
As her guest post she is doing Fall Outfit Inspo! Let's see what she's got!!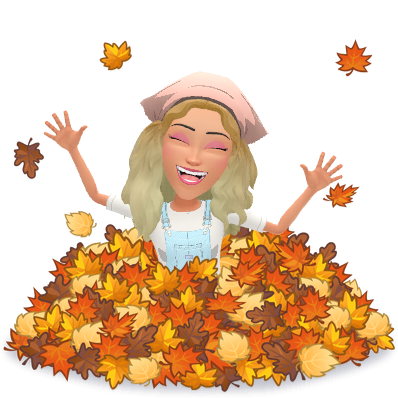 Hello everyone! My name is Kaelyn@ Kaelyn's Life and Stuffed Stories! I am thrilled to be here today as a winner of a guest post from Haley's Double Virtual Giveaway.
Thank you so much for having me on here, sis! 😀 I am excited to hop into this post.

Today, as you probably already saw, I am doing a fall outfit inspo post. Fall is a time of cozy sweaters, cute beanies, and hot apple cider! 😛 Leaves on the ground and a cold nip in the air and it's the perfect time to break out some fun outfits!

I will be sharing with you all some images that I got from Pintrest that I think scream fall style! 😀 I hope you enjoy! I will be rating the outfit from 1 to 5, with 1 being I would not wear it, and 5 like all the way! 😀 Can't wait to hear which style you liked the best in the comments below.
I love the white sweater and those black ripped jeans are sooo cute! It's like the right amount of tears. Those boots and hats just bring it all together! I would totes wear this outfit!
Outfit: 4 out of 5
This outfit looks so cute and cozy! Over sized flannel is such a cute thing going on right now. The hoodie is adorable and the messy bun just tops it off. The cozy legging and tennis shoes make this a great casual outfit.
Outfits: 4 out of 5
GIRRRLLL!! I love this outfit!! The fluffy brown sweater with the adorable ripped jeans. The white shoes and shirt bring such a nice, clean look to this!
WOULD TOTALLY WEAR THIS!
Outfit: 5 out of 5
I though this one was pretty cute! I like the sweater although.. I don't love the sunglasses, shoes, or purse personally. Her hair is so cute though!
Outfit: 3 out of 5
Ohhh yeeeesss! This outfit is sooooo CUTE!! *heart eyes! I love the flannel, Adidas t-shirt, and shoes! Her hair and her sunglasses are so cute!
Outfit: 5 out of 5 (minus the purse)
OOhhh this orange dress and the flannel cardigan are just like so pretty! The boots are a great touch, but y'all, I am short soo.. I would have to wear smaller boots or I would look weird! LOL
The purse and necklace are so cute!
Outfit: 5 out 5 (minus boots)
YEEESSS! The clean, white sweater and ripped jeans! The cute boots and sunglasses! I would for sure wear this. It's so simple, but it shouts fall vibes!
Outfit: 5 out of 5
Oh girlie girl!! The burnt orange pants, that sweater, and hat are all soo pretty! I love the pretty fall colors. The shoes are not my cup of tea, but this sis here ROCKS THEM!
Outfit: 5 out of 5 (minus shoes)
This jumpsuit is SOO GORGEOUS!! I love the orange, the brown, the sweater, it's just shouts fall! 😀 I love it y'all! I don't know if I could rock it or not, but this is soo pretty! I would for sure try this on!
Any short friends out there, is it hard to find jumpsuits that fit you?! You know what I am saying?
Outfit: 4 out of 5
I hope you all have enjoyed this post! Thanks again Haley for letting me guest post here at My Life of Faith!
In the comments, which outfit is your favorite? What fall outfits do you like? Favorite fall sweet or snack? Those of you in the US, who is PUMPED for Thanksgiving? Fav thanksgiving food? My international friends- favorite candy bar that is chocolate based?

CAN'T WAIT TO CHAT!!
Awesome, Kaelyn! I think my favorite outfit is the second one! I'm not a fan of ripped jeans, so I would replace all the ripped jeans with non-ripped jeans, lol. And the orange dress would have to be longer for me, but other than that, this was so fun to look at! Let us know what you think in the comments down below!
What outfits out of these would you wear?